About Us
Miaosoft specializes in design applications and games for iPhone, iPad and iPod Touch. Miaosoft was founded early 2012 and is located in Perth, Western Australia.
For technical support or further information Contact us at info@miaosoft.com.
Ratings and Reviews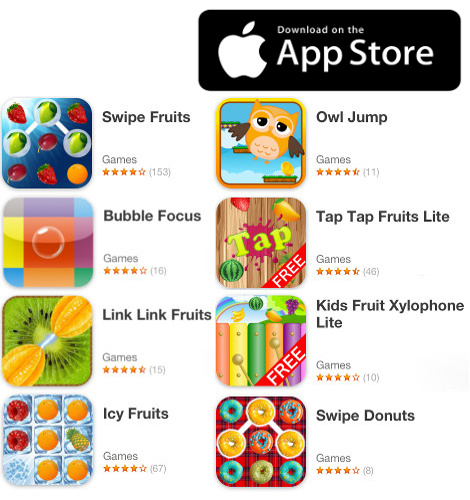 Total apps downloads reaches 300,000 within last 6 months and most of apps had reviews in iTunes with an average rating of 4 and 4.5 stars out of 5 stars.
"Very Addictive! Great way to pass time." --Ybsmela
"Love this app so much fun" --Pinkluv88
"as an mobile game with high-quality interface, responsive gameplay and cute cartoon style, Owl jump is definitely worth your time and effort." -- Best10Apps
"The game allows for a short break between tasks. Although one should be careful or a fast break will become an hour of distraction in what seems like the blink of an eye! :)" --linettea
"This is a fantastic app!! Once you get started it's hard to stop! You find yourself trying to beat your best score" -- Hev's 1
"I love this app soooooo much you should try it and see if its your kind it is very easy to use this app" -- 635899
"I love this game my BFF introduced me to it, could not get enough every since" --Um Brii